Hi, my name is Katie, and I am a singer/songwriter and an actor. I grew up in rural Maryland, moved to New York City, and now I am currently living in Los Angeles. I received my degree in Theatre and Music (vocal performance and composition), and I have written in many different styles - classical sonatas, jazz tunes, shapenote compositions, a few pop/singer-songwriter albums, and I also wrote and co-wrote a few musicals several years in a row. 

I play piano, ukelele, harmonium, and the esraj; and I write songs on a variety of instruments. In 2019 I released a single, "At The End." You can enjoy it as an uplifting pop song. The story behind it is that after volunteering overseas in a Syrian refugee camp, I learned how powerful the human spirit is when it has to let go. And I learned it from a child living in the camp. She taught me how to say good-bye knowing that if we become friends in the moments that we have, then we will always be connected.
In 2019 I also released a song I co-wrote with singer/songwriter, Nita Chawla called, "I Will Be Your Home,"  and a cover of a traditional hymn that is often used at Christmas time. "O Come, O Come Emmanuel" was always hauntingly beautiful to me growing up. And I felt I was fulfilling some part of me by creating my version of it. 
All songs are available on iTunes, Spotify, and other streaming platforms. Or on my YouTube page. 
 I also have an album from 2012 called Make Like A Tree, which is available on iTunes, etc. It's very pop/singer-songwriter in style, and reminiscent of that time in my life.  I also have a long history with musical theater. In 2016, I was offered the opportunity to present a well-loved traditional story as a full length musical, mixing original modern musical theater songs with classical Indian music. It's the story of Mirabai, the princess-poet-saint from medieval India who, through song and Love, overcame many obstacles and was a source of many miracles. "Mirabai: A Musical Inspired by the Life of a Saint" was performed the summer of 2016 in Los Angeles and was granted an extended run to accommodate all those who wished to see the performance. 
A high-quality DVD was made following the last performance, and an Original Cast Recording CD was created including a 24-page booklet with songs lyrics and photos from the performances.
*All profits of the DVD and CD sales go towards Self-Realization Fellowship Hollywood Temple for the purchase of an elevator to accommodate all needs.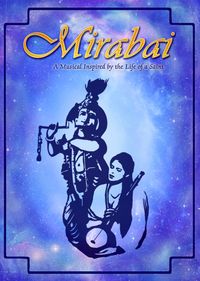 "Peace and Harmony" is a song I wrote for a small group of kids to perform on International Day of Peace in 2015. The song won a   Bronze   -   Global Music Award  in March of 2016.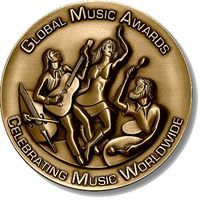 "Peace and Harmony" - Demo recording originally made only as a learning tool. (Final recording not available.)


 
©2015 ASCAP Katie J. Norris